The customer may not always be right, but every retailer knows how important customer opinions are. It costs a lot less to sell to repeat customers than acquire new ones, and the best way to keep your customers coming back, again and again, is to build a Shopify loyalty program.
Like any other relationship, customer loyalty is built through trust between the retailer and the consumer. Gratitude, excellent service, and an incredible shopping experience (whether in-person or online) build customer loyalty.
From subscription programs to post-purchase surveys, companies have become increasingly creative with how they drive customer loyalty. But one technique still stands out against the rest: the Shopify loyalty program.
More than 90% of companies have some type of customer loyalty program. Since people can find new places to shop, a loyalty program gives them an incentive to keep shopping with you. 84% of consumers state that a loyalty program makes them more likely to stick with a brand. Loyalty program members spend 37% more than non-members. So everybody wins.
What Is a Shopify Loyalty Program?
In short, a Shopify loyalty program is a marketing tactic that offers rewards to customers who frequently shop with a brand. With perks attached to shopping with you specifically, customers will increase the amount they spend or will at least choose you over your competitors the next time they need to buy something you offer.
Loyalty programs rely on benefits or perks such as
Discounts or coupons
Early access to new products
Early access to sales
Free merchandise
Free upgrades or personalizations
Special services (like free or faster shipping)
Members-only credits
Whatever perks you decide to run with, be sure that it's something that will get your customers excited. It should be compelling enough to make the on-the-fence shoppers go from "maybe" to "complete purchase."
Once you've decided on your rewards, you can begin designing your Shopify loyalty program.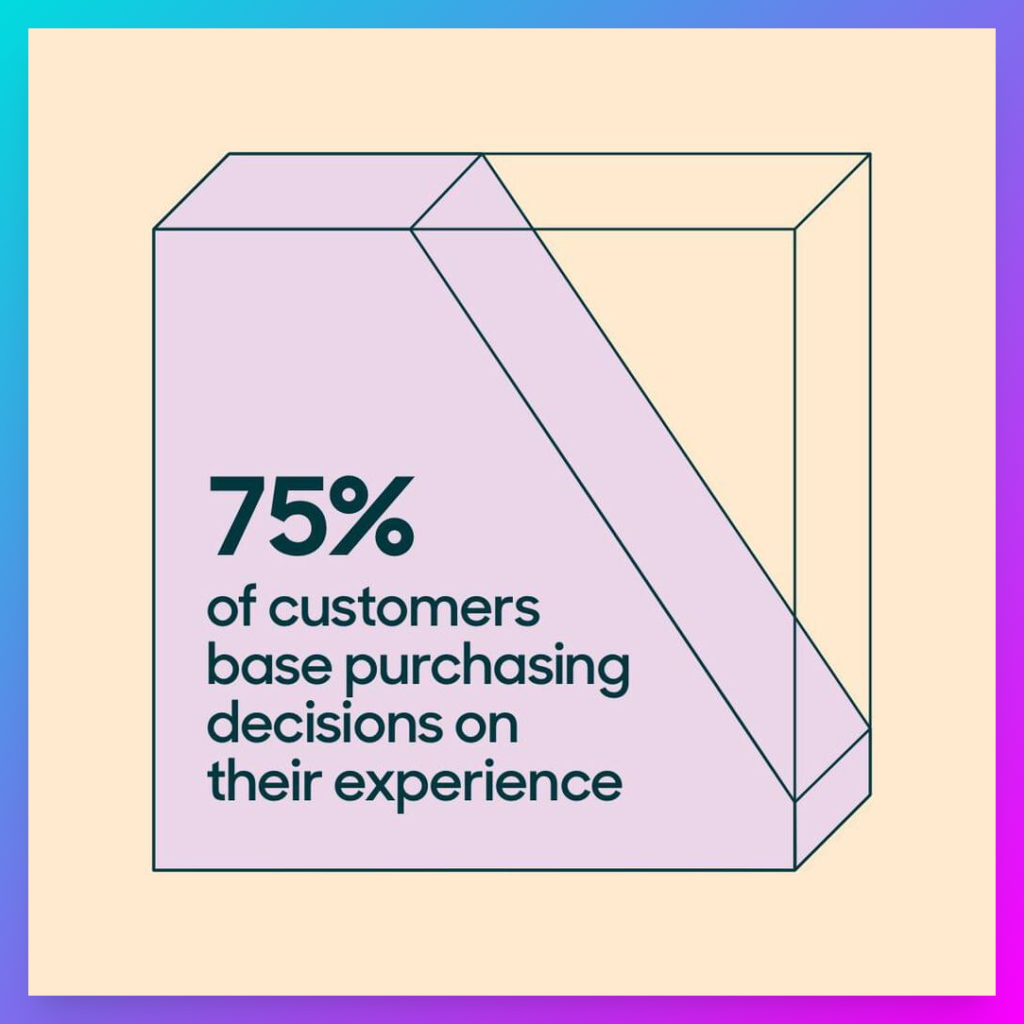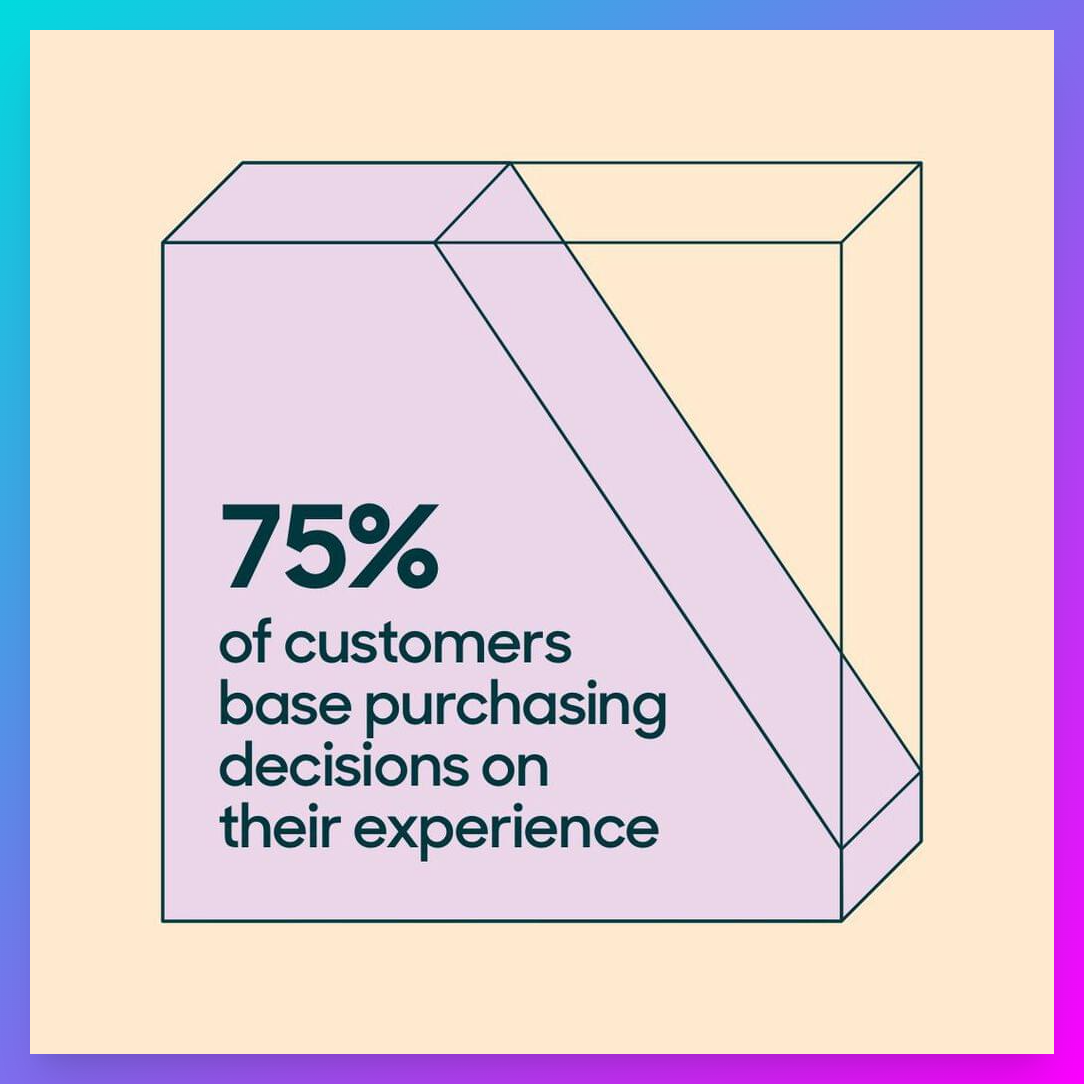 Different Types of Customer Loyalty Programs
There are six general types of customer loyalty programs. Don't feel like you need to fit these exactly; you can play around with different elements from different templates to figure out the best option for your target audience.
Let's dive in.
Point-Based Loyalty Program
Everyone loves a good point system. Point systems are arguably the most common type of loyalty program. Typically $1 = 1 point, and when customers hit a specific number of points, they're entitled to a reward like $10 off their next purchase or a freebie.
A simplified version of the point-based loyalty program is the ol' fashioned punch card you get from your local coffee shop. You buy ten coffees; then you get one free. Instead of going to the coffee shop across the street, you go to your regular coffee shop, so you're one step closer to a free cup of joe.
If you do go the traditional points program route, just be aware of falling into the trap of making your program overly confusing or complicated. Make it straightforward, so your customers understand how to earn and redeem their points.
Tiered Loyalty Program
Tiered loyalty programs have multiple levels of "members" based on purchase level. They can make incentives more accessible to new customers and offer greater rewards to those who stay loyal to your brand.
With a tiered program, you recruit customers with a small base offering just for joining the program. As customers spend more, they move up to higher tiers within the Shopify rewards program.
Some companies will use points to calculate tier levels, but you can also base it on total spent or the number of purchases. Basic points programs are ideal for companies that offer products with short-term value (like a coffee), while the tiered approach is better for higher commitment, higher price, and long-term value products.
Paid Loyalty Program
Also called the VIP loyalty program, a paid loyalty program has customers chip in a small fee to unlock benefits.
We've all had that moment when we've been adding stuff to our online shopping cart, then decided that we didn't really need those items because we saw how much shipping would be at checkout. Paid loyalty programs that offer free shipping on every purchase for an annual fee remove that barrier by making it worth the customer's while to pay $15 upfront instead of balking at $7 shipping every time they want to make a purchase.
Look at Amazon Prime, and you'll see just how effective a paid loyalty program can be.
The cost to become a VIP member should be low enough that it doesn't discourage customers from buying from you altogether, and it should offer a solution to one (or more) reason why a customer might abandon their cart.
Value-Based Loyalty Program
If you have a strong understanding of your target audience, then a value-based loyalty program may be the way to go. Value-based programs go beyond monetary incentives to build unique connections with their customers. These programs foster trust and loyalty and compel the shoppers to stick with your brand.
One of the most famous examples of a values-based loyalty program is TOMS' One for One initiative. The shoe brand gained popularity because it promised customers that a pair would be donated to a child in need for every pair of shoes they purchased.
Coalition Loyalty Program
Also known as a partnership loyalty program, coalition programs offer perks to consumers who are loyal to more than one company. To run a coalition loyalty program, you'd pair up with a complementary brand to promote both of your businesses. For example, if you sell organic dog treats, you may pair up with a pet insurance company.
Partnership programs help you gain new customers because the people shopping at one business will likely need products or services from the other. You can demonstrate to your customers that you understand their challenges and goals. Still, you also get an endorsement from another company with its own loyal customer base.
Game-Based Loyalty Program
Gamification has become increasingly popular, especially as social media marketing becomes more prevalent for businesses. Game-based loyalty programs offer an exciting way to get people to interact with your brand. One of the most common game-based programs includes running a contest or sweepstakes that customers can enter by purchasing.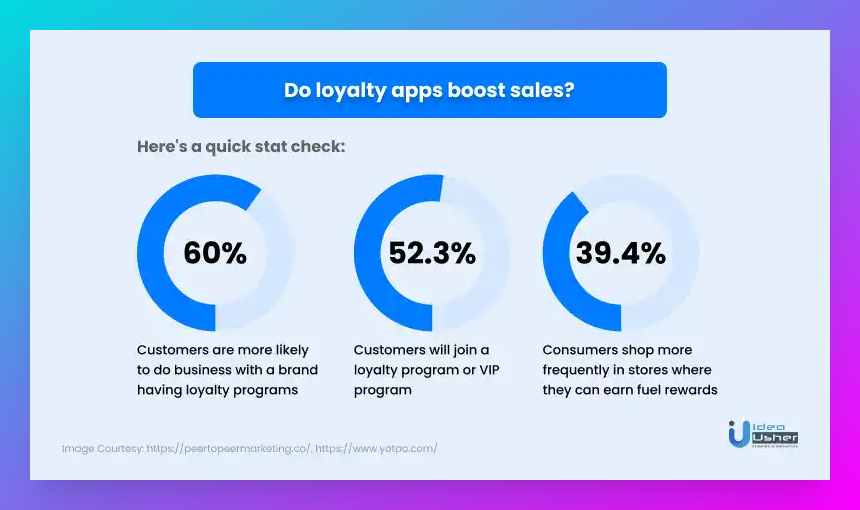 How to Create a Shopify Loyalty Program
You know your brand and your customers better than anyone. You can run with one type of loyalty program or take elements from multiple options, but it should ultimately make your customers excited about participating.
Loyalty programs are only effective if the customer trusts your brand. A loyalty program isn't a band-aid over a bad product or poor customer service; it should enhance the overall experience. You have to do your part on the other side of the customer loyalty program to encourage people to keep shopping with you.
As you craft your loyalty program, be sure that you:
Find ways to reward customers continually
Keep your customers engaged
Communicate with your customers often
Learn what excites your target audience and motivates them to purchase from you
Don't make them work too hard too early
Yes, your customer loyalty program is a marketing tool for your brand, but it needs to be tailored to your customers' wants and needs to be effective.
Shopify Loyalty Program Apps
Running a customer loyalty program for your Shopify store is easier than ever. Shopify offers multiple apps to help you create, manage, and adapt your customer loyalty program.
Let's take a look at your options.
Yotpo Loyalty
Yotpo Loyalty enables you to create Shopify rewards programs that reward customers purchasing your products. The app offers multi-channel support and multi-sharing options, and you don't need to be a coding wiz to use it.
Yotpo allows you to create a loyalty program based on points, spending, or referrals, and it offers analytical features to measure the impact and ROI of your program.
Other unique features include awarding points to customers who leave product reviews and collecting customer birthdays to send incentivized emails for their birthdays.
Stamped
Stamped primarily focuses on using social proof to reel in new customers, which can help bolster overall brand loyalty. The app lets you collect product reviews, consumer photos, Net Promoter Scores (NPS), and more so you can showcase your brand's hype on your website. Filling your website with positive reviews from customers helps you gain consumers' trust.
After a customer makes a purchase, Stamped will send them an automated email once their product has been delivered. This email contains a link that takes the customers directly to your review page so they can share their thoughts. You can incentivize these reviews by offering rewards for taking the time to give feedback.
LoyaltyLion
LoyaltyLion enables you to create a points and referral program that allows your customers to rack up points for purchases, reviews, birthdays, and more. Customers can use their rewards for free products, shipping, VIP sales, vouchers, and more. Additionally, LoyaltyLion doesn't require any coding experience and seamlessly integrates with your other Shopify apps.
Other unique skills using LoyaltyLion include quickly notifying customers when they have rewards available when a new promotion is announced and incentivizing repeat purchases by offering bonus points with their next order.
Delighted
If you want to learn more about your customers, you can use Delighted to incentivize providing feedback. The app makes it easy to discover ways to improve your products or service through feedback surveys sent via email, SMS, or link.
While reading what your customers have to say, your customers can redeem the points they collected for filling out the survey.
Postcardmania
Postcardmania makes snail mail fun again by automatically sending postcards to customers to encourage repeat purchases. The postcards contain a promotion or discount code that inspires shoppers to hop online and see what they have in stock.

Joining this loyalty program is easy—once a customer buys something from you and you ship it to their doorstep, you can send them postcards to keep your brand fresh in their minds.
Getting Started
Customer loyalty programs can be an extremely effective way to build customer loyalty but remember that it's essential to stay true to your brand and your target audience. Be authentic while building your Shopify rewards program, or your customers might think that it's some kind of scheme. Honestly, connect with your customers so they trust that you have their best interests in mind.
Be creative while organizing your customer loyalty program. Even if you go for a traditional route like a points-based or tiered earnings system, you still want to make your loyalty program stand out from the crowd. Structure your loyalty and Shopify rewards program to make sense for you and your customer.
Check out what solutions our merchants are using and get inspired. There's no limit to what your creativity can achieve and it's free forever. You're already on Shopify, so pick apps that will help you execute your program flawlessly.
More "aha moments" with Shopify automation
MESA is the all-in-one answer for automating the everyday challenges of running a Shopify store.
Learn more about MESA
New Shopify Apps Weekly Newsletter
We watch for new apps then package them into an email sent every Tuesday.

Yopto
Marketing

Shopify
Commerce

Segment
Productivity

Infinite Options
Productivity

Slack
Productivity

Etsy
Commerce

Discord
Productivity

Bold Commerce
Commerce

Tiktok
Marketing

Airtable
Productivity