Are you struggling to stay on top of your Shopify operations manually?
It's common for growing ecommerce stores to manually manage every aspect of their business. As your business grows, your store operations get more complex.
For example, you could've manually tracked your order stock and re-ordered in the early stages. As the number of orders grows unexpectedly, tracking manually can become overwhelming and take time away from other important operations.
This is when you need to automate your day-to-day operations. Shopify Flow gives you the ability to automate almost all of your work in seconds. Using pre-built templates or custom workflows, you can automate repetitive tasks that come with scaling up. You can focus on creating high-level strategies and decision-making processes.

How to Get the Best Out of Shopify Flow?
Shopify Flow helps you automate the majority of your workflows. You can automate any aspect of your business operations with a few clicks, managing your orders or back-end tasks like fulfillment and logistics.
It alerts you when your inventory is low and places instant orders to vendors without intervention. You can track conversions from customers who ordered samples or segment customers based on their buying behavior and spending. You can even set up workflows that automatically flag high-risk orders.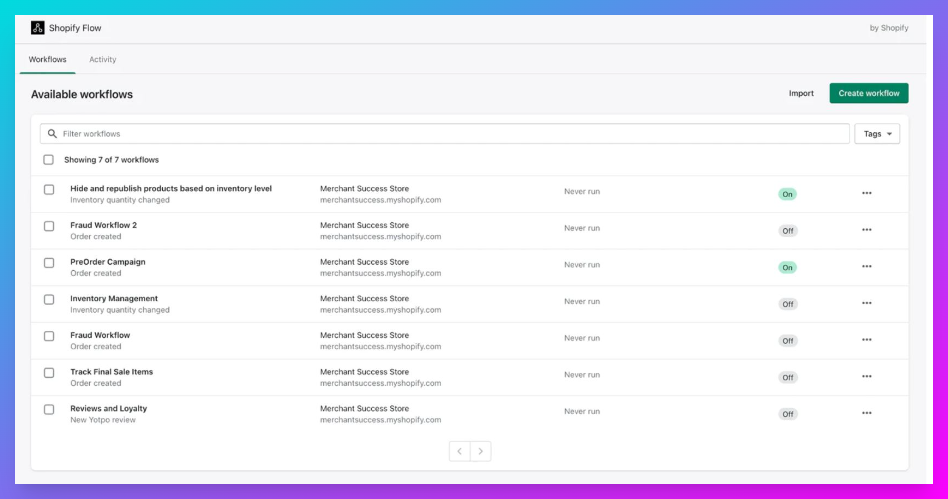 The problem: There is a limit to Shopify Flow integrations. Using an app that doesn't integrate with Flow will require a workaround.
Enter MESA.
MESA extends the existing powerful functionality by allowing you to connect your store with all the other platforms that keep your business running. These platforms aren't limited to the ones on your Shopify admin.
Email, SMS, API, Forms, Approvals, and Webhooks are some of the many useful apps you'll access via MESA.
The most important bit is that with Shopify Flow, you don't have access to dedicated support. MESA is focused on customer success. If you're struggling with getting the workflows right, you always have access to our support team.
How does MESA achieve all this?

Create Powerful Workflows With Shopify Flow and MESA
MESA provides you with the tools to trigger Shopify Flow workflows from any app, allowing your entire app ecosystem to send and receive data seamlessly.
You can also use your existing Shopify Flow workflows with any app, multiplying the potential functionality and productivity benefits.
Wondering how? Let's get into the details.
Extend Shopify Flow to Any App
If you want to extend an existing workflow from Shopify Flow to other apps to make it unique, MESA lets you do it.
Suppose one of your existing workflows is set to create a customer ticket every time a negative review is received on a product. What you can do with MESA is add a few extra actions to this workflow.
For example, you can automatically send a Slack message to the customer support team, instantly alerting them about the unsatisfactory experience. They can follow up with a prompt resolution to the customer and potentially save the relationship with the customer.
MESA allows you to do this with any workflows and apps that keep parts of your business running.
You can visualize this functionality in the following sequence of steps:
Shopify store Trigger > Shopify Flow workflow > Send to MESA (action)
MESA workflow (triggered from Shopify Flow) > Custom actions
Start Shopify Flow from Any App
What if you want to activate your Shopify Flow workflows from a third-party app?
MESA lets you do this easily by using a webhook. You can think of the webhook as a carrier for the data you want to retrieve from the third-party app.
The first step is to copy a webhook URL from MESA and use it to configure the data transfer in your third-party app.
The next step is to add an action in a MESA workflow that activates the desired workflow in Shopify Flow. Your Shopify Flow workflow, in turn, needs to be set to trigger on MESA receiving the intended data from the webhook.
This can be visualized as follows:
Third-party app > Webhook URL by MESA
MESA workflow > Activate Shopify Flow workflow (action)
Shopify Flow workflow (triggered by the MESA action above)
Connecting a third-party app to a Shopify Flow workflow can enable you to trigger any of your automated tasks from any number of third-party app triggers.
Examples of Use Cases
With all of MESA's automation and customization capabilities, it's natural to wonder about the possible scenarios you can take advantage of. Let's look at some of the most powerful use cases that can take your store operations to the next level:
Add Customer Data to Salesforce or HubSpot
Wouldn't it be great to have all your customer data in a single source of truth? It'll make your CRM efforts so much simpler.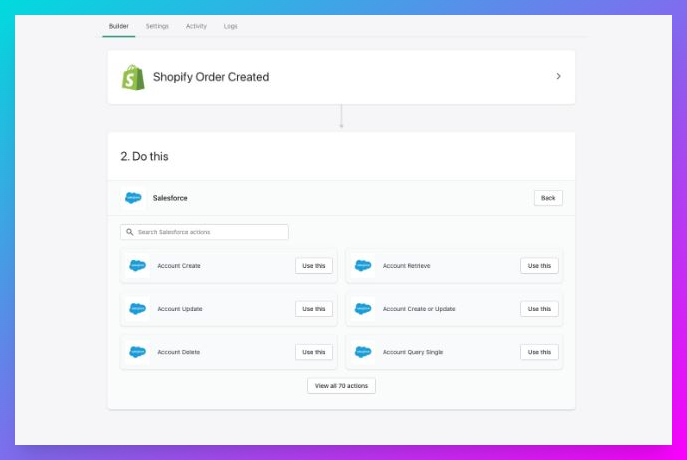 Furthermore, with MESA, you can set up workflows to automatically receive customer data in your Salesforce or HubSpot database right after a new order.
Route Customer Submissions to the Right Department
Whenever a customer submits a query on your website or addresses an email to a particular department, it usually requires manual intervention to ensure it is sent to the right person.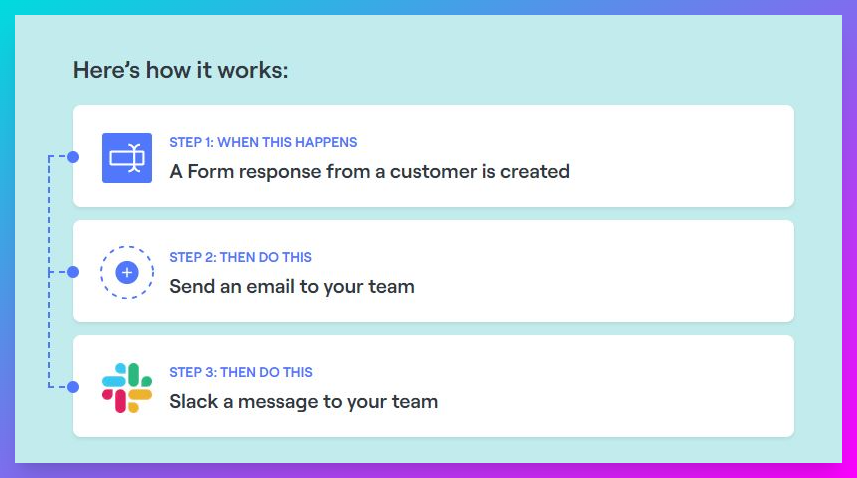 But with automated workflows and MESA's Forms app, you can set it up so these submissions are intelligently directed to the relevant person or department.
Build Human Intervention When Needed
You always have the choice to force a human review at any step of the workflow before moving forward.
There can be cases when you don't want to leave the decision to Shopify automation and want to review it yourself, if only for one of the many steps involved. For instance, you can flag orders with unusually high order values and redirect the workflow for a human review before fulfillment. The Approvals by MESA app lets you do precisely this.
Send Personalized Emails and SMS
Your customers never have to receive stale communication from you, feeling like another number on your balance sheet.
You can set up personalized emails and SMS with built-in MESA apps. Take it a step further by connecting Shopify Flow workflows based on conditions.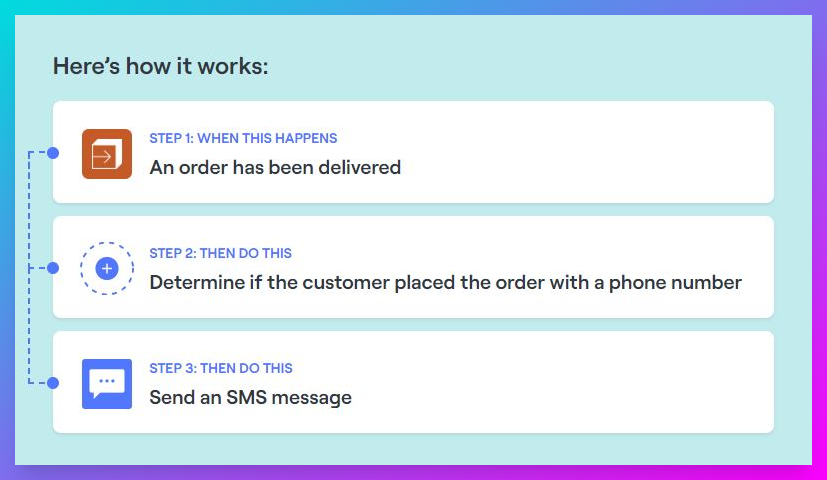 Type of products purchased, order value, frequency of orders, time passed since last order, and session time is just some of the parameters you can use to set up corresponding communication that will delight your customers.
Do It Yourself with Custom Code
Custom Code by MESA app lets you craft your workflows for the unique needs of your business.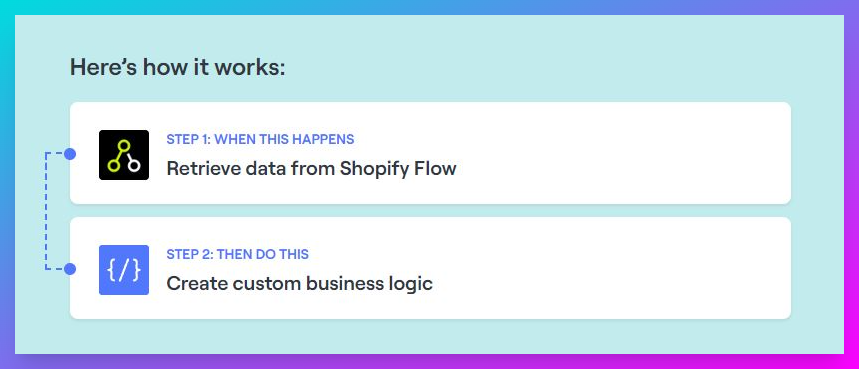 You can create virtually any workflow using simple commands if the pre-built templates aren't enough.
Automate Your Operations Today
Shopify Flow provides immense possibilities for you to automate your entire business operations.
However, one of the problems is Shopify Flow is available to only Shopify Plus ($2,000 per month) and Shopify Advanced ($299 with additional costs) users. If you're not yet ready to upgrade to Plus, you can't use the automation features.
With MESA, you don't have to become a Shopify Plus user if you don't want to and it's free forever.
MESA comes packed with its pre-configured workflows and built-in apps that can bring the transformative power of automation to your routine operations.
More "aha moments" with Shopify automation
MESA is the all-in-one answer for automating the everyday challenges of running a Shopify store.
Learn more about MESA
New Shopify Apps Weekly Newsletter
We watch for new apps then package them into an email sent every Tuesday.

Yopto
Marketing

Shopify
Commerce

Segment
Productivity

Infinite Options
Productivity

Slack
Productivity

Etsy
Commerce

Discord
Productivity

Bold Commerce
Commerce

Tiktok
Marketing

Airtable
Productivity