Business growth will always come with its own set of specific problems centered around customer retention and loyalty.
How you handle your customer relationships will ultimately determine your sales trajectory as well as how your Shopify store scales.
Use a CRM like Salesforce with Shopify
CRM stands for Customer Relationship Management, or simply software to improve business-customer relationships. Imagine a centralized resource to manage all your contacts and gather key customer data. This will allow you and your team to access a wealth of insights from previous purchases to location.
The primary goal of any CRM is to help you get work done through various integrations effectively. Additionally, if you'd like to read more about CRMs, reference our previous post on the Best CRMs for Shopify Stores in 2022.
Most merchants have heard of Salesforce, debatably the most prominent cloud-based CRM on the market. Salesforce gives you a 360 complete view of your customer with a complete suite of advanced products. So whether you need help growing customer relationships or need to unite your sales and customer service under one share view, Salesforce has you covered.
How to connect a Shopify Customer to Salesforce Contact
MESA is the quickest to connect Shopify to Salesforce. It comes with pre-built Shopify to Salesforce integration making it easy to automate workflows.
To get started, it's a good idea to get to know the MESA basics and how to build a workflow from scratch. Next, we'll show you how to do just that for one of the most common use cases.
Step-by-step instructions
1. Click your MESA Discover tab, and select the blue Create your own workflow button in the right-hand corner. You'll need to name your workflow; we'll call this one "Send a Shopify Customer to a Salesforce Contact" Click the blue Continue button when finished.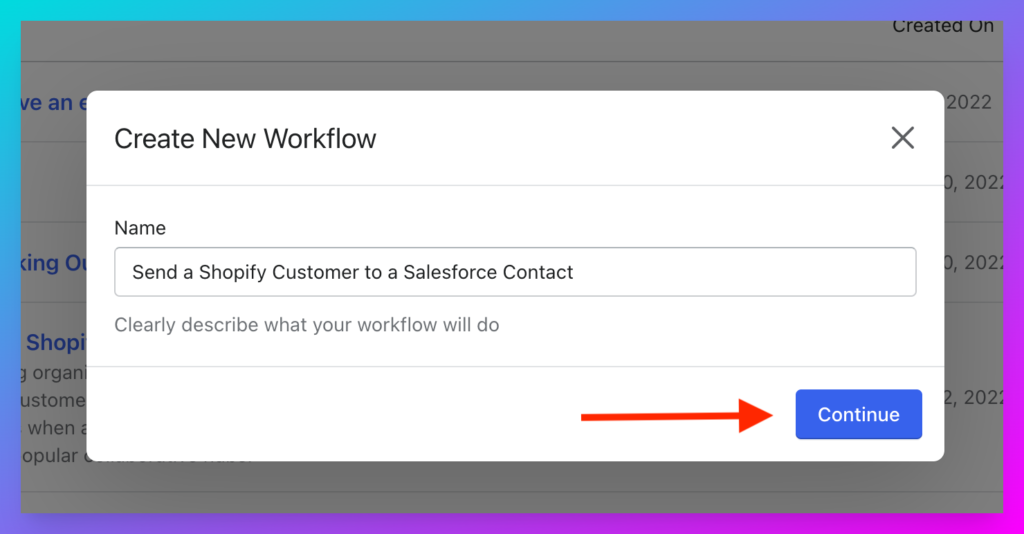 2. Next, you'll want to pick the Trigger step, the first step in a workflow that causes automation to begin. In this case, you'll want to start with Shopify and select Customer Created.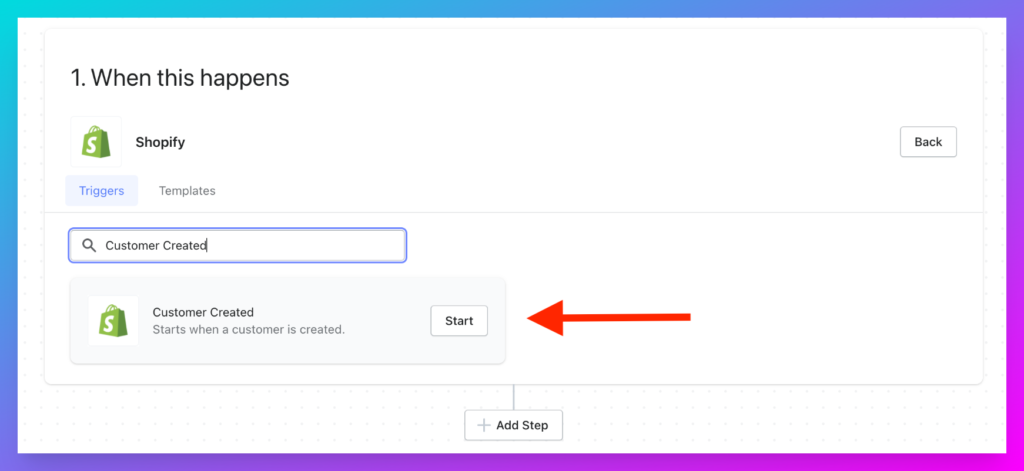 3. Now set up your Action Step, which is any additional step beyond the Trigger step. In the search field of the Action Step, search for "Salesforce," then choose the Salesforce Create Contact option.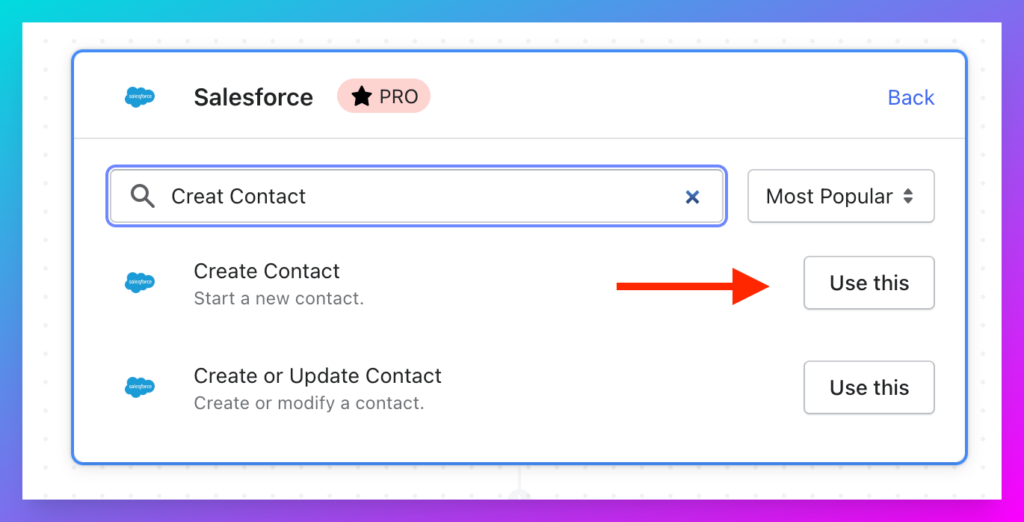 4. Here, you'll either select your previously created Salesforce credential or create a credential connecting MESA to your Salesforce account. Make sure to fill out the following fields:
If you're unsure how to fill out these required fields, click here for a full walkthru. Once complete, click the blue Authenticate with Salesforce button. You may be asked to log in to your Salesforce account. Once logged on, you will get a prompt asking for access. Hit Allow.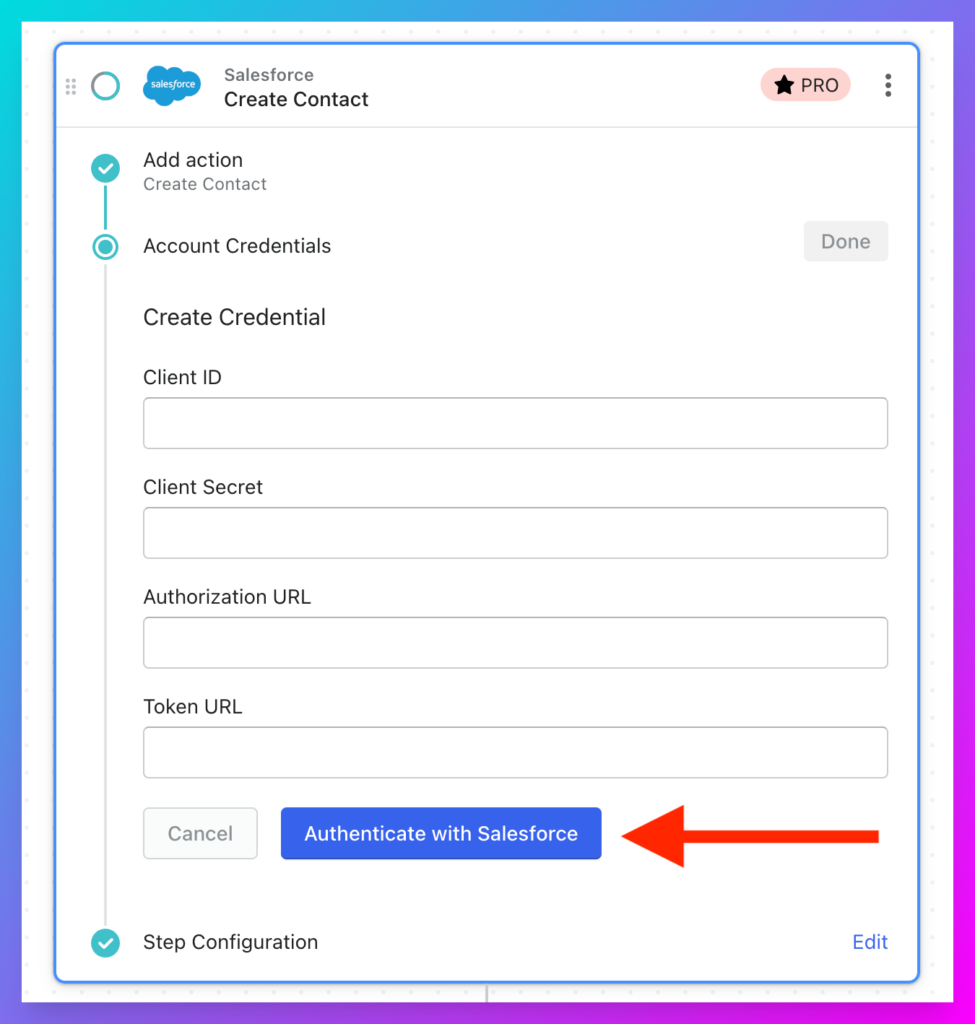 5. You will be prompted to turn On, Test, or Save your workflow. We recommend testing your workflow before turning it on to ensure everything is working properly.

So, what's next?
Now you know how to complete a Shopify to Salesforce integration, you can also use one of our pre-populated templates. Get MESA, it's free forever, and 100% setup included. Tell us about your workflow if you get lost, and we'll build it for you; just ask.
Our experts will make your workflows. Just ask!
Whatever challenges you're facing with your Shopify store, let our team of experts create a workflow that gets more done.
Start For Free
New Shopify Apps Weekly Newsletter
We watch for new apps then package them into an email sent every Tuesday.

Yopto
Marketing

Shopify
Commerce

Segment
Productivity

Infinite Options
Productivity

Slack
Productivity

Etsy
Commerce

Discord
Productivity

Bold Commerce
Commerce

Tiktok
Marketing

Airtable
Productivity